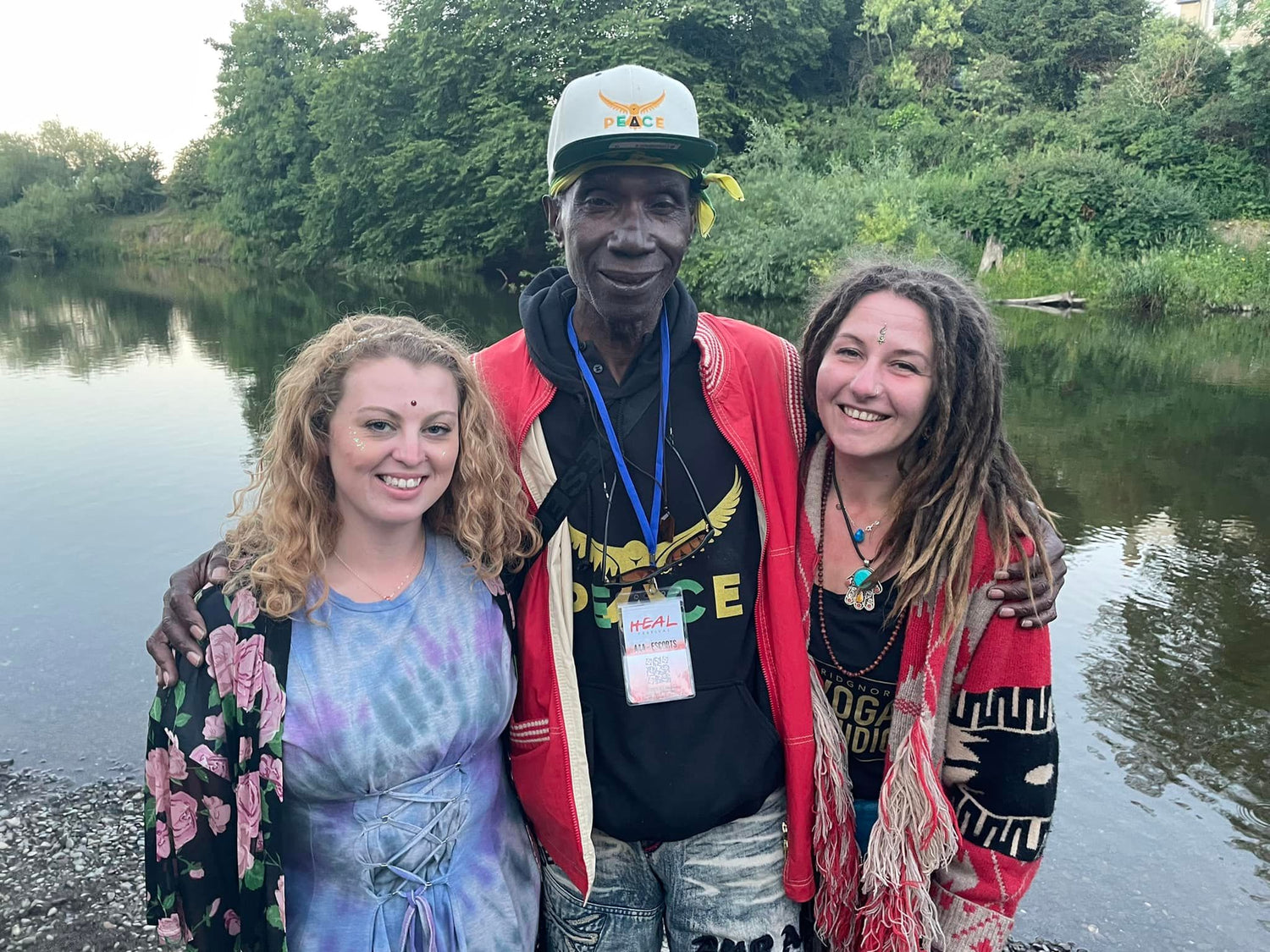 Community & Wellbeing
At Heal we are more than just a music & wellbeing festival. We work with other organisations and individuals to help spread the love. With our friends at The Rural Charity, Cope Mental Health, and One Love we reach out and deliver work within the community further pushing our goal for inclusivity and to be a force for good. Current schemes can range from fundraising support for other charities, Xcon2Icon - helping those to turn their life around and Stressbusters addressing the pressure modern society can have, and bridging the gap helping to educate all our societies shared heritage. Keep checking back for project updates. And please find below some of the contributors to our wellbeing village in which some of our projects get showcased.
2023 Lost Culture Village (Just some of the stuff that went on and returning)
Dhyan Ji

High Priestess Dhyan Ji will be offering Darshan and Meditation on Saturday July 1st

Marica Sarica

Marica Shrewsburys top Pilates and Olit instructor will be offering Pilates and Olit on July 1st

The Nomadic Raven

The Nomadic Raven will be offering an exploration into the healing frequencies in sound baths using 432hz frequency Crystal Singing Bowls.

Paignton Mushrooms

Proudly growing gourmet and medicinal mushrooms from sunny old Devon including Lion's Mane and a variety of Oyster mushrooms all year round Also offer Turkey Tail, Shiitake and Maitake seasonally. On the day Workshop.

Aloe Energetix

Tracey Blake will be offering QHEH, Silent Counselling, non evasive meridian therapy, magnetic therapy and products.

SOX Tie Dye

Custom, ethically made Tie Dye products from hoodies, t-shirts and of course, socks!

Bags From Rags by Maureen

Unique bags made with love!

Libra Creative Arts

Holistic and Therapeutic Wellbeing Mindfulness meditation workshops

Lily Moon Stone

Raw crystals, handmade jewellery. Himilayan salt lamps and other small items such as organic incense.